Self-Catering
Family Holiday Apartments
WELCOME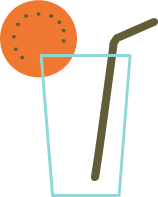 Coolest Guest House in town!

​Friendly staff

​Safe Parking

​Excellent location

​Walking distance to mosques

Clean, Streamlined Self Catered Aprtments

Lovely Balconies to relax

​Close to all amenties so you can shop til' you drop

STAY
MARYAMS MANSIONS - ACCOMMODATION IN LENASIA

Conveniently situated in Lenasia, close enough to all amenities yet quiet enough to get a good night's rest.
Maryam's Self-Catering
Family Holiday Apartments
is located on 71 Nirvana Drive East, Lenasia. Ideally suited for discerned families and business people traveling to Lenasia. Maryam's E is a self-catering establishment with a feeling of comfort, security, friendliness and a touch of home.
Our establishment is frequented by satisfied clients from around the globe visiting their families, attending weddings, religious functions and so much more. We are close to Lenmed Clinic, Trade Route Mall, Signet Terrace Shopping Centre, several fast food establishments, mosques, churches, temples, parks, etc.
Get in touch
+27833432786

Exclusive Daily Apartments
ENJOY
Excellent Service

Affordable Rates

Value for money
AT